Meet Our Team
We're located in eastern Shasta County, in one of many small mountain valleys, between Mt. Shasta to the north and Lassen Peak to the south. Lots of blue skies, sunshine and clean air. This is the land of many spring-fed, cold, productive trophy trout fishing waterways — such as Fall River, Hat Creek, Pit River, Big Lake, Lake Britton, Baum Lake, Crystal Lake, and Burney Creek. These waterways also provide nesting grounds for wild geese, and many species of ducks. The Fall River Valley has a five-star championship golf course, among the many outdoor recreational opportunities available.
There are wilderness areas with trailheads for horseback riding, and many hiking trails, including the Pacific Crest Trail, which winds through the area. At an average elevation of around 3,200 feet, we have four full seasons, and usually just enough snow to be postcard perfect. The area abounds with wildlife, including deer, antelope, grey fox, bobcat, quail, wild turkey, and even an occasional bear and mountain lion. Bird watching will include the bald eagle, osprey, swan, pelican and crane, along with the usual jay, woodpecker, and many songbirds
One of our "claims to fame" is Burney Falls, which Teddy Roosevelt is said to have dubbed "the eighth wonder of the world!"
---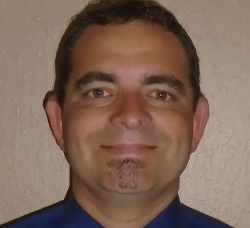 Cory Halter
Broker/Owner
Cal BRE#01341624
Office 530-335-2222
Fax 530-335-4875
Cell 530-318-1291
Co-owner and broker, Cory Halter will, once again, bring his diverse experience and education to High Country Real Estate. He has a broad spectrum of real estate experience, with a fresh, aggressive, respectful, and thorough approach to the business. He continues to keep abreast of the evolving market in the
Intermountain area and the North State.
Cory has a highly educated approach to the real estate business. He became a California licensed Real Estate Agent in 2002, received his Nevada Real Estate Agent's license in 2003, and has been a California Real Estate Broker since 2004. He also holds a California General Building Contractor's License (has remodeled and built several homes), a California Solar License, and a Bachelor's Degree in mechanical engineering from Oregon State University. His education, along with his experience in the housing industry, gives him a unique and savvy understanding of real estate sales and marketing.
Cory's young life was spent on the Northern California Coast. He was born and raised in the small logging and fishing community of Fort Bragg, CA, where he spent most of his time with his brother and sister outdoors; on ball fields, at the beach, in the woods, at the river, or on the ocean. His parents moved the family to Oregon at the onset of their college years. Upon graduating from college, Cory worked as an engineer in Nevada, and in South Lake Tahoe as a Century 21 realtor. When he and his wife decided to start a family they moved to Fall River Mills, then to Burney, where he became an associate broker at High Country Real Estate. They wanted their children to experience the life of growing up in a small community, to have an appreciation for the special people that live in the Intermountain area, and a respect for the outdoors. He now lives with his family between Oak Run and Palo Cedro, where they tend to their 2 cows, 4 horses, 2 pigs, 5 dogs, a cat, and a lot of chickens! Cory spends a great deal of his leisure time encouraging and supporting his boys in their education and sports. He volunteers as a coach and is a participant in several fundraisers throughout the year. He still enjoys fishing, hunting, water sports, running, football, biking, boating, and camping with his family and friends.
Cory will continue with the high level of ethics and quality service that High Country has always strived to provide. He will do so with a straight-forward, no-pressure, down-to-earth, honest approach. It is important to Cory that he has a clear understanding of his clients' expectations, and that he provides his clients with a successful and satisfying real estate experience. Cory is happy to be back serving the intermountain area, and looks forward to being a positive and helpful participant in the community.
---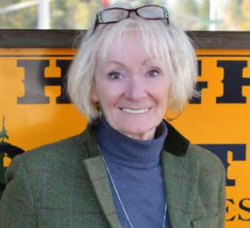 Jill Barnet
Broker/ Owner
Cal BRE#01501421
Call or Text 530-355-9531
Jill is a Broker and partner in the High Country Real Estate Corp. Prior to her real Estate career Jill was employed with Safeway Stores and Managed stores for over 20 years , one of the first three woman in the company hold that position . That experience taught her the importance of listening and asking the right questions. Real Estate requires those same skills, so it was a natural transition for her.
She has a wonderful husband Joe, who is a retired contractor , and for many years, together , they remodeled and build homes. Their grown children and Grandchildren always make for fun, when they come home for family gatherings. With a grown family, she is always available for her clients, even on Sunday by appointment.
Born in Oregon, and raised in San Jose Ca. After graduation she started her career in retail. Her eventual position as a Store Manager for Safeway Stores is actually how she arrived in Burney. After more store manager assignments in Oregon, Nevada and other California locations, she returned to Burney to retire. Burney was their re -location of choice. She felt she had the experience dealing with her retail customers and clients, to benefit buyers and sellers in the Real Estate Market. So off to study
Real estate , passing her Real Estate Exam and received her agent's license . Two years later she passed her Brokers exam. She is now a full partner in High Country Real Estate, an independently owned and operated Company serving the Intermountain area for the past 12 years. She Is proud of the fact her company has often lead the yearly sales of homes in the Intermountain area. she has facilitated the sale and listing hundreds of transactions ,no small feat in this rural area of Shasta County. Mullti-million dollar sales awards from her MLS is the norm for her.
She loves the Burney – Fall River area, loves being involved in the local communities, has been the Chamber President for the past three years, a member of the Soroptimist and Rotary.
JILL LIVES WHERE YOU ARE LOOKING!!! Call her and let her fill you in the Burney-fall River area….
There's lots to do here.
Her family circle has given her the life experiences to understand what families and empty nesters are looking for in their home or vacation home. She has sold and listed hundreds of homes in the area, totaling approximately 20 million dollars.
"25 years with a major retailer taught me the importance of listening, asking the right questions and determining the proper next steps. Real Estate requires those same skills so Real Estate was a natural path for me. How I transition those skills to meet the needs of you the Buyers and Sellers , will directly impact our joint success in your transaction. You are a smart phone or computer away from me." I live where you're looking