Fall River Mills
Fly in and GOLF  Fall River Golf and Country Club is  4.5 Star course that draws players from around the state. Fly Fishing on the Famous Fall River is an exciting experience. The Shasta  Fair is here  the week-end of Labor Day and has run for over 95 years. The local DMV provides  services without those huge waits you find in the big cities. Motels and hotels, fine dining await you.
The community is known for its agriculture. Fall River Mills  is home to the production of cattle, Fall River Wild Rice, Garlic, Mint, Hay, Lavender and Alfalfa. There are many large ranches and farms in the area.
Fall River Mills Airport, Tonkin Field (FAA LID: O89) is a public airport located off Main Street, in downtown Fall River Mills, serving Shasta County. The airport has one runway and is mostly used for general aviation. It is the only airport within 75 miles (121 km) of Redding and Alturas.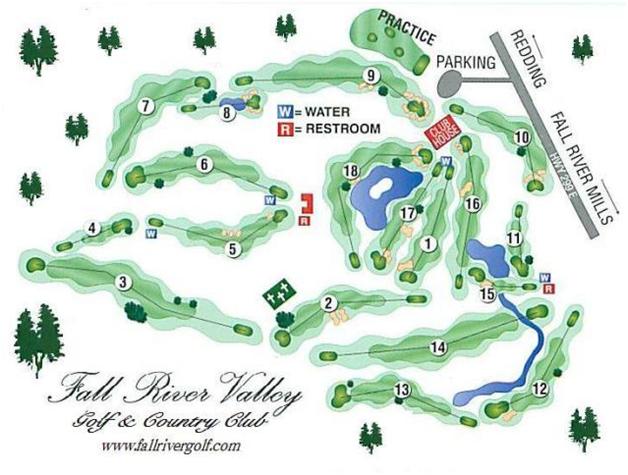 The airport was originally built in the 1940s as a location to train pilots for World War II. Over the years, the airport has been maintained and upgraded     Today the airport has nine permanent t-hangars, five Portable hangars, approximately 30 tie-downs, and provides aviation fuel sales. The airport is equipped with runway lights which are designed to be turned on at night by the pilots as they approach the airport.
| | | | | | | | | | | | | |
| --- | --- | --- | --- | --- | --- | --- | --- | --- | --- | --- | --- | --- |
| Month | Jan | Feb | Mar | Apr | May | Jun | Jul | Aug | Sep | Oct | Nov | Dec |
| Rec High °F | 66 | 78 | 81 | 90 | 101 | 105 | 109 | 110 | 107 | 98 | 82 | 68 |
| Norm High °F | 47 | 52 | 57 | 64 | 73 | 81 | 89 | 89 | 83 | 71 | 54 | 46 |
| Norm Low °F | 22 | 25 | 29 | 32 | 38 | 44 | 47 | 44 | 38 | 31 | 26 | 22 |
| Rec Low °F | -11 | -8 | 8 | 17 | 18 | 27 | 27 | 30 | 22 | 10 | 7 | -20 |
| Precip (in) | 2.96 | 2.89 | 2.82 | 1.44 | 1.36 | 0.73 | 0.21 | 0.36 | 0.79 | 1.34 | 2.33 | 2.55 |